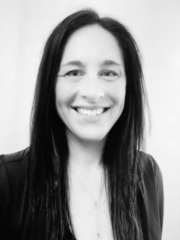 Growing up in a family heavily immersed in the arts, architecture, and home renovation, Margaret does not remember a time when the real estate market wasn't forefront in her upbringing. She recalls moving around her hometown of Upper Arlington frequently to a new home renovation project; a tradition she admits has been carried through her adulthood.
After 5 years as a middle school English Language Arts teacher, Margaret took time off to spend time with her young children. Although she loved the people-focused, quick-paced environment of teaching, Margaret knew real estate was the career she would re-enter the workforce to.
Selling and­ buying a home is an intimate and emotional experience.  Selecting a Realtor who is invested in your success and journey is an integral component to an enjoyable and client focused experience. Charles Hart Real Estate, a boutique real estate firm, has given Margaret the ability to promote her love of Columbus, Ohio and the intimate experience it takes to buy and sell your home.
Margaret earned a bachelor's degree from The Ohio State University and a Master's Degree from Ohio University. Her free time is spent enjoying all the wonderful activities Columbus has to offer and traveling with her husband and three children.